Walking tours for active travellers – tips for seniors
Why walk? Because walking tours are a great way to access sites off the beaten track. Exploring on foot gives you access to more authentic experiences, as you enjoy sights and experiences usually reserved for locals. Discovering a new country through walking gives you an incredible sense of accomplishment. Moreover, it is great for your fitness and will make you feel alive! Meet and chat with people, see more, and have your physical work rewarded with secrets you can only uncover from the ground.
Odyssey Traveller offers walking tours designed especially for senior and mature travellers. Suitable for couples and singles, they are tailored toward varying levels of fitness and are flexible. So, if you would prefer to spend an afternoon sipping tea and watching the world go by, you can rejoin the rest of the small group later. Walking tours are fully mapped out, designed to maximise experience, and are guided by people in the know. Discover the world at a slower pace and get your feet dirty!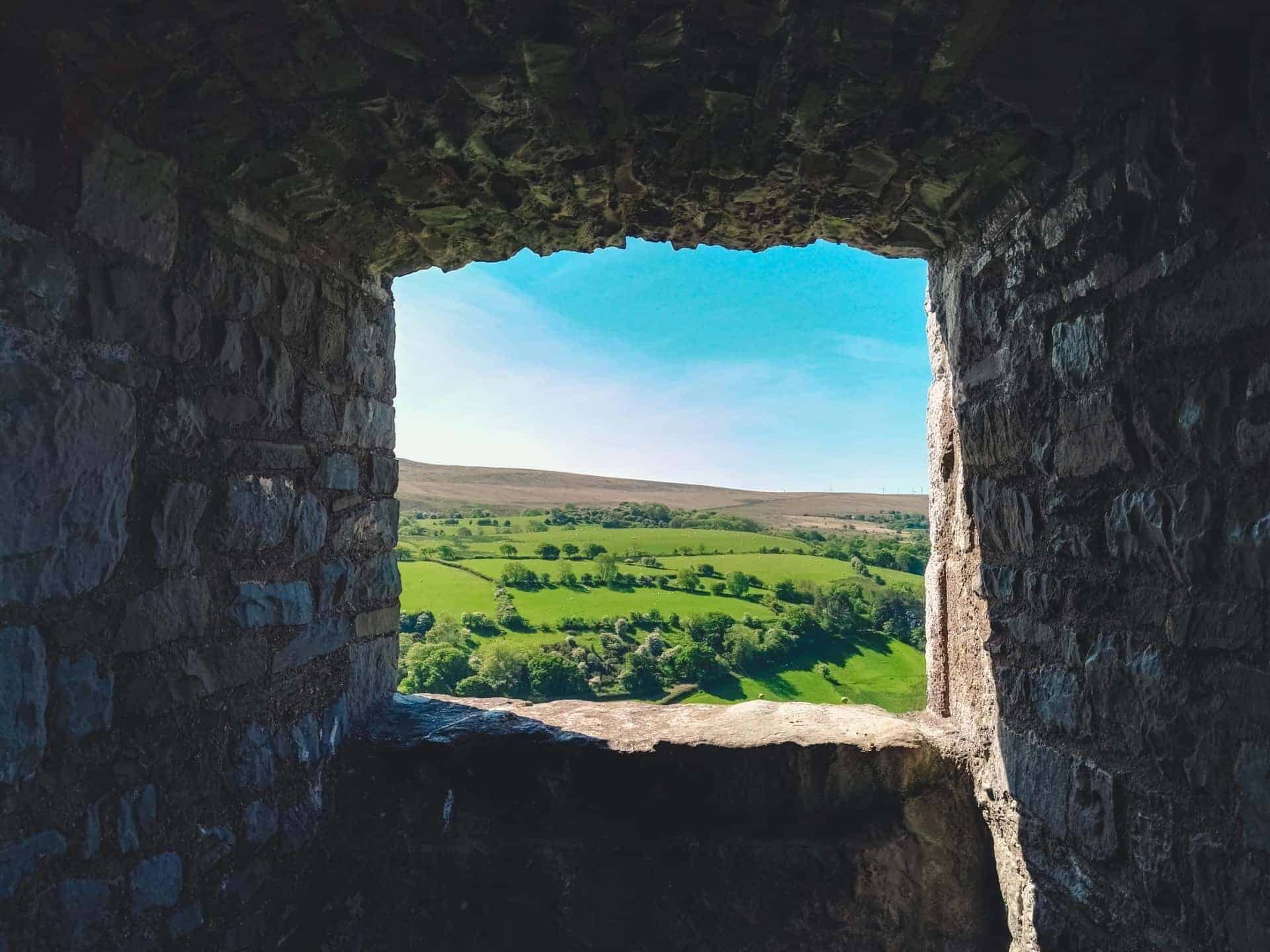 Discover the world on foot with Odyssey Traveller
Odyssey Traveller offers walking tours in varied locations throughout the world. You can click on this link to see the full list.
Pilgrimage Walk
One popular walking tour is the pilgrimage route. The faithful set aside worldly comforts and set out on these week-long spiritual journeys on foot to fulfil a religious vow, to repent for a sin, to ask divine cure for an illness, or to simply deepen their faith by retracing the steps of saints or to visit a place of spiritual significance. Modern pilgrimages, however, are not necessarily confined to the faithful. The expansion of pilgrimage routes in Europe in the twenty to twenty-first centuries mirrored as well the diverse motives of the modern traveller in joining these journeys. Travellers, religious or secular, may join a pilgrimage to appreciate European art, architecture, and history, to test their physical limits by journeying across rural roads, or to simply feel a connection to the millions of travellers who have walked the same path over the centuries.
If you'd like to learn more about ancient and modern pilgrimages, you can read our informative article about the many pilgrimage routes in Europe, and an article focusing on the routes of the Camino and Via de la Plata. Perhaps the descriptions of the routes and sights will inspire you to sign up to our Camino de Santiago Walk or our Via de la Plata tour. On these tours, we will walk between 5 to 15 kilometres per day, and explore key places of interest with local guides.
Walking through England, Wales, Ireland
Odyssey Traveller also has several walking tours exploring England, Wales and Ireland.
The Walking Tour of Rural Britain is designed around having two days to explore per every night based at a hotel. These are rambles requiring a good level of fitness, which is repaid with postcard-worthy scenery. We will walk through Kent, Cornwall, and on the Welsh/English borders, as well as the Lake District and a day on Arran Island.
If you want to learn more about British history, consider joining the Walking Tour of Ancient Britain, a fully escorted, small-group, 20-day program that will take you through Britain's ancient towns and walkways, steeped in over 5,000 years of human history. We will walk through the region surrounding Salisbury, Bath, and Stroud in the southwest of England and along the border with Wales. The tour includes some of the greatest walkways in England. We will typically walk between ten to twelve kilometres to explore these routes.
You can explore the Welsh landscape in Explore Wales tour. Walk up to 15 km per day past spectacular scenery including dolomite cliffs at Great Orme's Head and Carreg Cennen castle. Similarly, the Ireland and Lake District walking small group tour rewards your effort with dramatic scenery, tales of history and unique villages. On this tour, we spend up to five nights in each location, so that we can really get to know our surroundings.
We have several articles of interest related to these walks, including:
Feel free to look through our extensive articles archive to read more.
Walking tours in France
France walking tour on foot crosses islands and coasts en route to the peaks of the Savoy Alps. This is a walk for the active traveller on very diverse terrain.
We also have a walking tour that explores the Loire Valley, the largest site ever registered in France as World Heritage site by UNESCO. The site crosses a multitude of historic towns and villages, rich with architectural heritage and ancient history. Many of these places are explored on this walking tour. This Loire Valley walking tour reveals religious buildings and castles, cultivated land, and wild landscapes. Click here to read an Odyssey Traveller post about its history.
Other Walking Tours
The Abruzzo, Italy small group walking tour for senior or mature travellers is a walking program that traverses the Apennines, mountain ranges that form the backbone of peninsular Italy. Each day the group covers between 7 to 16 kilometres, rising up to about 800 metres in altitude. Both the scenery and the insights on this active tour combine to make this an unforgettable experience.
Trekking in Nepal offers heights for travellers seeking the small group experience. We venture deep into Annapurna, away from roads and civilisation and enjoy the expertise of trained guides and porters.
Explore the Land of the Rising Sun with the Walking Japan small group tour. This walk traces the journey of 17th century Japanese poet and haiku master, Matsuo Basho (pseudonym of Matsuo Munefusa). We walk in his footsteps on this 13-day journey around the northeast Tohoku region of Japan.
The Berlin Walking Tour traces the rich history of the city and the Berlin Wall. Click here to read about the must-see sites in Berlin and why Germany should be your next holiday destination.
The Romania small group walking tours for seniors and mature travellers offers a worthy challenge as we trek through villages and take in the country's natural beauty.
Odyssey Traveller's walking tours offer something to all active, mature adventurers. Just click this link to choose one (or more!) and sign up.
Advice on how to prepare for your walking tour
It is imperative that all walking travellers have the appropriate level of fitness. At Odyssey Traveller, each tour includes an activity level, advising distance covered, terrain, as well as additional factors like altitude. Getting "walk-fit" will assist you to enjoy your experience. The first thing you need to do is assess where your fitness is at now. Is your lifestyle active? Do you walk frequently? Do you do cardio or weight-baring exercise? While it is not necessary to join the gym and start pumping iron in order to participate in an Odyssey walking tour, the following is recommended to improve your overall experience. Moreover, the preparation itself can be fun! Take a friend or the dog, and start exploring your local neighbourhood on foot.
Start walking! And start slow. Begin with 15 minutes and record the distance, paying attention to how you feel during and after.
Aim for at least three walks per week, increasing the distance slightly each time.
If you are feeling comfortable, try gradually increasing your pace too.
Experts recommend incorporating some strength training if possible. Calf raises and gentle lunges, for instance, will build muscle tone in your legs. See your doctor or a professional trainer for advice on how to tailor this step to your own fitness level.
And most importantly, stretch! Without stretching, your muscles will become short and tight. 5 minutes of gentle stretching after exercise will extend flexibility and strength, in turn supporting your joints.
And finally, enjoy a sit down and a nice glass of wine – you've earned it!
How to cope with altitude sickness
Altitude sickness refers to a group of illnesses that occur after exposure to high altitude, and especially to reduced oxygen pressure. The most common form is called Acute Mountain Sickness, or AMS. It is a benign illness which can occur at altitudes above 2000-2500 metres. Symptoms include headaches, tiredness, insomnia and mild shortness of breath. Sufferers generally acclimatise within 2-5 days. Studies indicate AMS affects 40% of individuals ascending to 3000m, and 75% ascending to 4500m.
Severe forms of altitude sickness occur at higher altitudes again. High Altitude Cerebral Edema (HACE) is characterised by confusion and unusual behaviour, which can lead to coma. High Altitude Pulmary Edema (HACE) sufferers experience a cough that produces blood. Both of these severe forms can result in death. But they are very rare, affecting 1-2% of the population, and usually at very high altitudes.
Managing Altitude Sickness
How to treat altitude sickness? The best medicine is rest. Getting to lower ground will help symptoms, and oxygen can be given if necessary. Plenty of fluids and simple analgesics are usually sufficient to alleviate altitude sickness. Sedatives should not be given.
But remember, prevention is better than a cure. The most important factor is to ascend slowly where possible: 500m per day above 2500m is generally recommended. If you are unwell, listen to your body and take steps to alleviate the symptoms. Some individuals will suffer altitude sickness, and others will be fine. It's just a matter of being as prepared as possible and knowing what to do if symptoms do appear.
The importance of good shoes
When it comes to selecting the right pair of shoes for a walking tour, comfort always comes first. A good fit is essential, and many stores have staff to assist in selection of appropriate footwear. Invest in the best quality shoes you can afford, because they could make or break your experience on tour!
The material of your footwear should be sturdy and durable. For some walks, hiking boots are ideal. These are designed with additional ankle support, very helpful on uneven terrain such as hiking paths. Cushioning will make a big difference when spending several hours per day on foot. Shoes used for hiking should have more cushioning than standard footwear. Another factor to consider is keeping your feet clean and dry. Travelling to exotic locations can mean unexpected changes to weather. Waterproof shoes can save you hassle, but take care to read the specifications of your shoes carefully. Some boots feature waterproof lining but not necessarily outer, or may require additional treatments such as sprays. It is also worth considering how well your shoes will recover if they do become sodden. Leather, for example, can take several days to fully dry.
Good Socks matter
Believe it or not, sock choice is just as important. Like shoes, socks are available to suit a variety of specific functions, and those designed for walking feature cushioning and appropriate fabric. A wool blended sock with cushioning at the heel and ball is ideal, and the addition of synthetic fibres can help the sock to dry fast. Blisters form from excess movement inside the shoe so the right socks will assist to achieve a snug, comfortable fit.
You can read more about selecting the best shoes and socks here.
Finally, Odyssey tours also schedule time for leisure. Pack another pair of comfortable shoes for visiting restaurants, shopping, and general day activities.
For more advice on packing for mature travellers, follow this link.
Walking tour packing checklist:
A bottle of water
Sunscreen
Sunglasses
Hat
Weatherproof coat
Layered clothing in natural or breathable fibres
A camera
An umbrella
A backpack/daypack
Any medications or first aid as required
Odyssey walking tours are flexible and designed for mature travellers
Odyssey Traveller caters to a variety of fitness levels and interests, from introductory to more advanced. All tours are given a fitness level ranging from 1 through to 4.
Level 1 – Introductory to Moderate
Participants must be able to carry their own luggage, climb and descend stairs, moderate walking on uneven surfaces between 3 – 5 kilometers per day. Suitable for most fitness levels.
Participants must be able to carry their own luggage, climb and descend stairs, be in good health, mobile and able to participate in 3-5 hours of physical activity per day, the equivalent of walking / hiking up to 8 kilometers per day on uneven ground.
Level 3 – Moderate to Challenging
Participants must be in excellent health, extremely mobile and live an active lifestyle. Program activities may include up to 6 hours of continuous strenuous, moderate-to-fast paced activities per day on varied terrain.
Participants must have a high level of physical fitness and appropriate expertise in the program activities, and should except full days of fast-paced, strenuous physical challenges.
For more detailed information on Odyssey's activity level grading system, click here.

So in conclusion: if you're seeking to stretch your legs and explore the world from the ground, consider Odyssey Traveller's walking tours. They are designed especially for senior travelers, and draw on over thirty-five year's experience of offering tours to mature travellers.